VILLA SCACCIAPENSIERI
Ancient country house of the Sienese bourgeoisie, Villa Scacciapensieri is a place to live, and from which it is impossible to leave without bringing along a taste, a perfume, a suggestion.
There is not a detail of the Villa that does not bring with it the signs of care and quality that does not somehow make you feel proud for the traditional Italian welcome that has been preserved here with admirable style.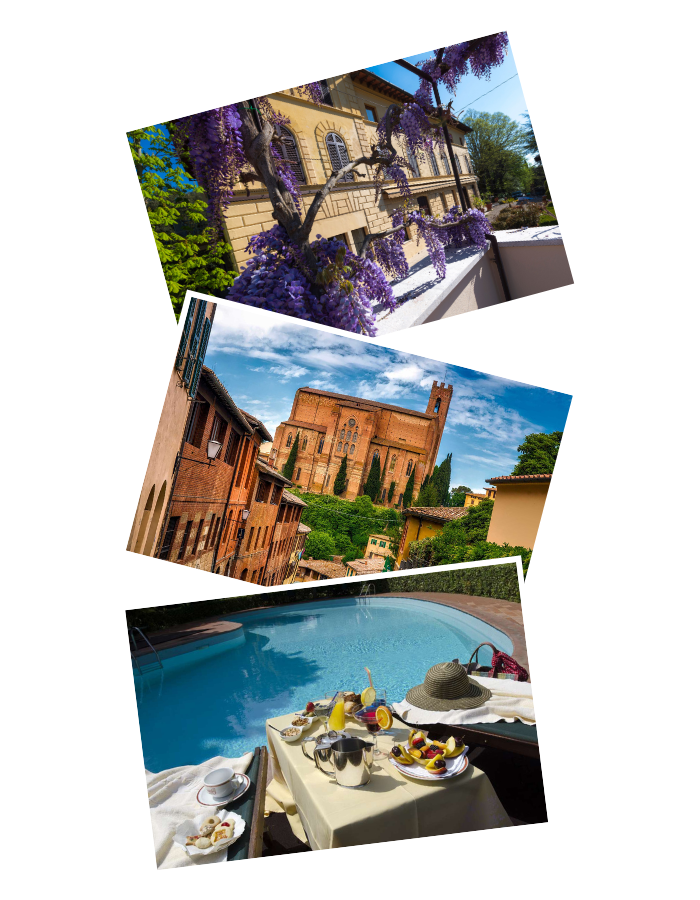 EXPERIENCE SIENA
The beauty of Siena leaves a wonderful memory even after leaving it. When you are there, committed to trying to see as much as possible, you immediately realize the beauty of this town in the center of Tuscany. Memories emerge even after the stay: first the Piazza del Campo comes to mind with the Palazzo Pubblico and the Torre del Mangia; then the black and white of the Duomo, the Baptistery and all the rest.
Small medieval villages suddenly appear in the hills of Siena, catching the eye like an unexpected vision. A succession of still intact jewels of art and architecture, loved by tourists. San Gimignano, Pienza, Montepulciano, Bagno Vignoni, Montalcino, Monteriggioni, San Galgano and many others. The surroundings of Siena are the ideal trip or weekend for those who love to drive without traffic, gently, enjoying the landscape. Also because there is a need for space to carry around the gastronomic souvenirs that this part of Italy offers: pecorino di Pienza, Nobile di Montepulciano and Brunello di Montalcino, wild boar oil and salami.